Author Archive: Diana MacDougall
Diana E. MacDougall is a nationally certified interpreter through the Registry of Interpreters for the Deaf (RID), and has been working as a professional interpreter for over 30 years. She holds a Certificate of Interpretation (CI) and a Certificate of Transliteration (CT). She has a BA in Anthropology and Women's Studies, and an MA in Sociology, both from the University of California at Riverside. She is an Associate Professor at Riverside City College, Coordinator of the ASL/Interpreter Education Program, and currently the Department Chair of World Languages.
Her experience as a Performing Arts interpreter spans almost 20 years, interpreting in settings such as live plays (Shakespeare, drama, comedy), stand-up comedy, concerts (pop, county, heavy metal, alternative, music and comedy festivals), film and television (interpreting for Deaf actors), and live performances for Disney Productions. Her experience as a freelance interpreter spans over 30 years, interpreting in settings, including but not limited to, medical appoints, educational settings (K-12 and post-secondary), employment settings, Department of Social Services, Department of Rehabilitation, religious, platform/conference interpreting at the national and international levels, and for 7 years as a legal interpreter.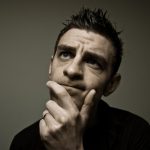 As an Interpreter Educator, I like to use real-life scenarios in my classroom, where one of the courses I teach is Professional Ethics for Interpreters. This one is an excellent teaching tool on what effect self-interest—even at the higher levels with established professionals—can have on everyone involved. To make sure we are all understanding terms [...]